Taylor Wimpey Visit The LJ Construction Carpentry Academy!
We're delighted to announce that recently we welcomed one of our major customers Taylor Wimpey South Midlands Region to our Academy.

A Great Success
On Thursday 15th July 2021, 8 Trainee Assistant Site Managers (TASMS) from the South Midlands Region attended our training day.
As part of the training day with Taylor Wimpey, we shared our knowledge and experience on External Doors and Winding Staircases. We demonstrated and discussed possible issues of inadequate supply, storage, fitting and sign off.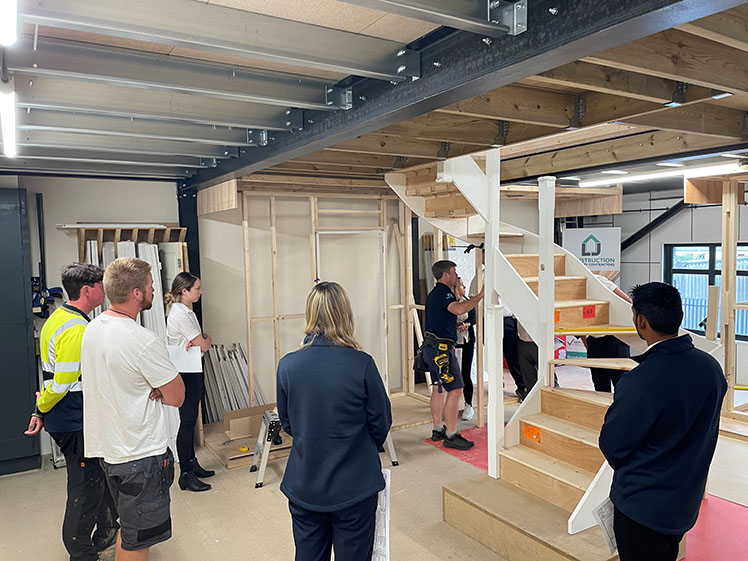 We also showed the TASMs our processes and training techniques to prevent these issues from ever happening.
Terry Mack, Production Manager of the Region said, "The team made us very welcome and produced a very good presentation explaining what they are developing as a company to raise standards improve their performance.
"They are clearly working hard producing training guides and fitting documents to achieve a consistent approach on all sites."
Marton Pampurik, Trainee Site Manager said, "I think it is a brilliant way to educate both us, and your own staff as well to overcome/avoid constant issues on site to provide the customers with the best quality possible.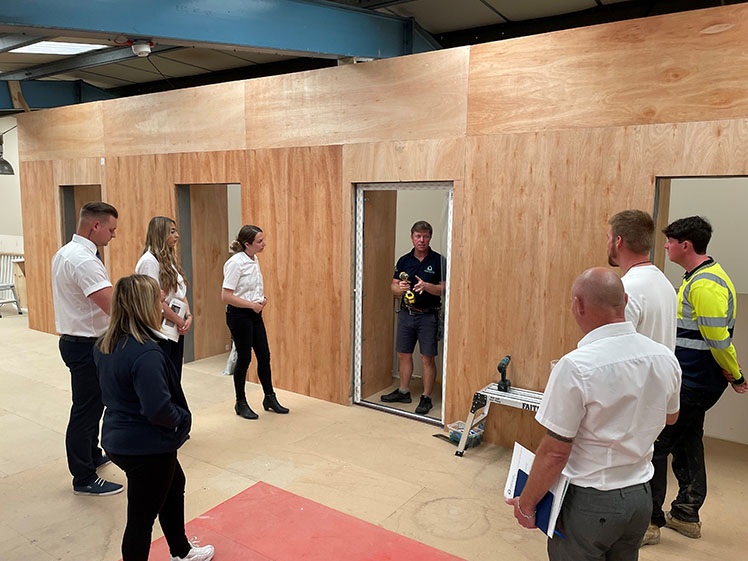 "The whole workshop is a great idea, I think it should be standard for every sub-contractor to have similar facilities (where it's possible) where they can educate their own people."
Ongoing Quality Management
Our Quality management process starts in our Academy. It includes multiple methods and formats to ensure all our trainees are ready for site. We utilise installation guides and video content, our bespoke Quality Control System and ongoing analysis of Quality and Customer Care Defects.
Outside of the Academy, we've developed pro-active and reactive processes relating to CQR Scores and Reportable Items on site.
A Proud Day For LJ
This was a proud day for us and felt great to share our facilities with such a great customer and housebuilder, as well as having the opportunity to meet this next generation of future Site Managers. We were proud to welcome Taylor Wimpey to our Academy and it was great to have the TASMs join us for the day. We look forward to welcoming the new TASMs next year in 2022!