Staircase Installation Video Live
For the past 3 years, LJ Construction has been working closely with leading staircase manufacturer Staircraft to support the development of stair products supplied to site.
Earlier this year, we arranged for a full day filming on-site to produce a full installation video for a winding staircase.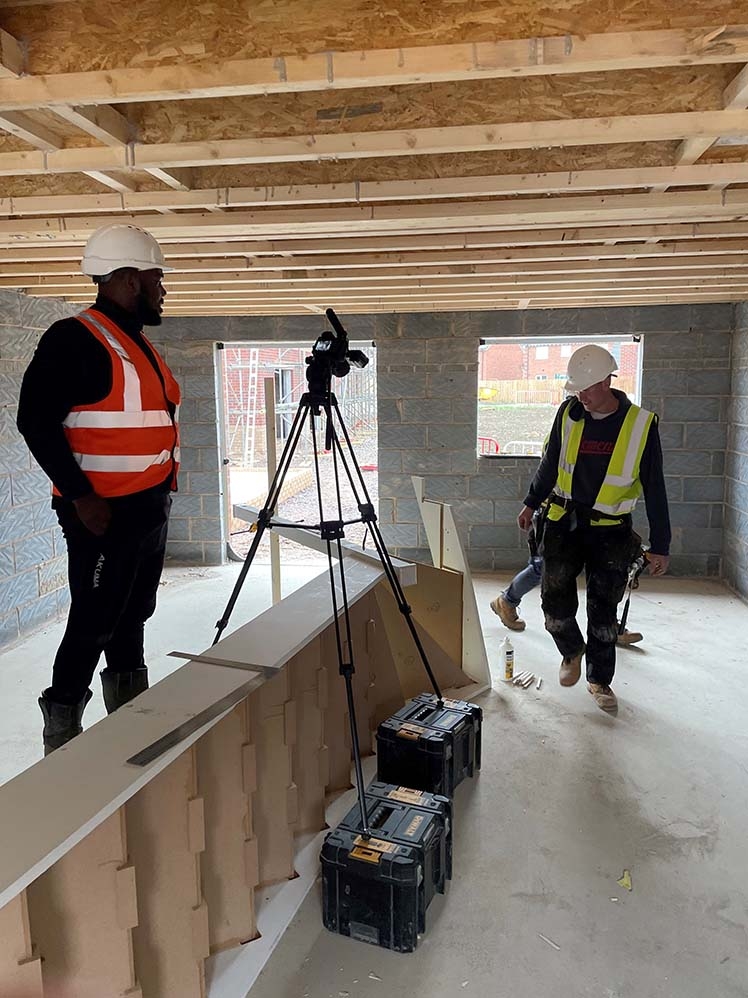 Teaming up with video producer and filmmaker Virgyl Sowah (Virtual Media), we spent a full day filming and utilised creative meetings with Staircraft to produce the final video.
Staircraft has just premiered the installation video for training all across the country!
Leading The Way In The Industry
We love being involved in these projects. We feel it allows us to lead the way in the carpentry industry, demonstrating we are ahead of the game and ensuring our knowledge and expertise is available to all.
Video projects like this also enable us to support our customers in achieving higher CQR Scores, reducing RIs and eliminating customer care requirements.
We will now look to improve our working relationship with further suppliers to look for further collaboration projects and continue to improve the services we offer.
Teamwork makes the dream work!