We're Proud To Support Lighthouse Club, The Construction Industry Charity
Every working day in the UK, two construction workers take their own life, & stress, anxiety & depression account for a fifth of all work-related illness.
The Lighthouse Club is a charity that provides financial & emotional support to the construction community & their families who have suffered an injury or long-term illness or simply need a helping hand. We're proud to announce that we've committed to an annual support pledge for this amazing charity.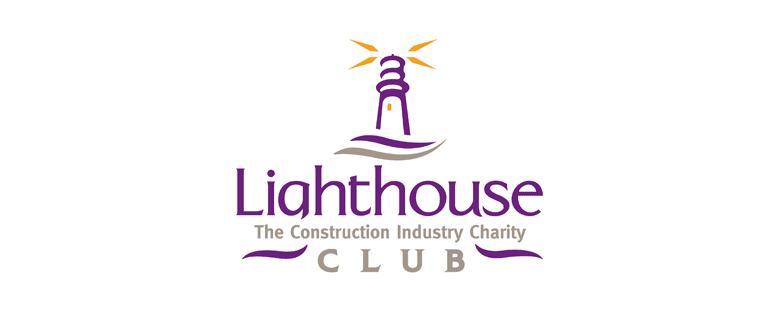 Industry Support For Workforces & Their Families
Every year there are over 82,000 new cases of work-related illness within the construction industry leading to over 2.4 million working days lost.
The Lighthouse Club is integral to help to prevent mental health & financial issues, & suicide amongst construction workers. Last year the Lighthouse Club supported 2,616 families (an increase of 57% from 2018) & provided over £700k in charitable giving & support.
It's their support of construction workers & their families that makes us so product to pledge to support such an incredible charity.
Mental Health Care A Shared Responsibility
Discussing the support pledge, our Director, Ryan said, "As a business we feel the mental health care of those in the construction industry is a shared responsibility & that includes ourselves.
"In addition to pledging to support the Lighthouse Club, we are developing our own processes to ensure we offer greater support to our teams & ensure it forms part of our training school curriculum.
"Although it's financially tough times for everyone, there will be some other effects of the issues the world's currently facing and we most focus on these.
"In the meantime we would urge anyone in need, to contact the charity & take full advantage of the support they offer."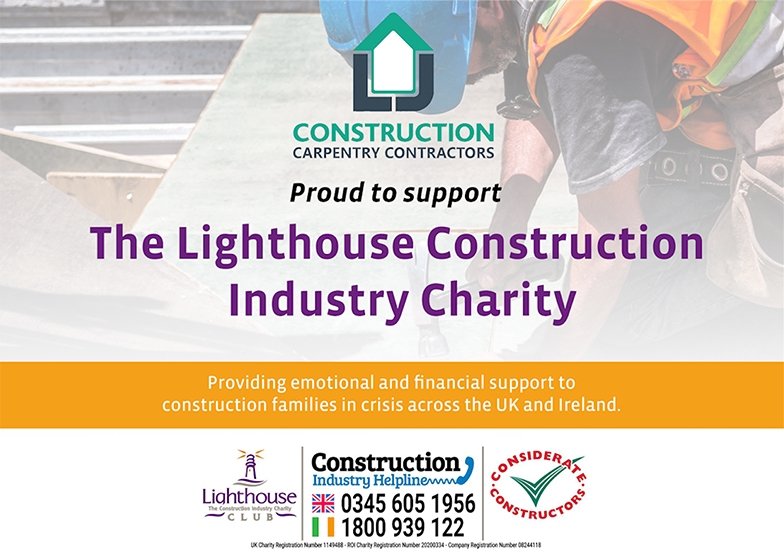 If you would like to apply for financial or wellbeing support you can either call the Lighthouse Club's 24/7 confidential Construction Industry Helpline for help or visit them at https://www.lighthouseclub.org/ or download their app.