LJ In The Community - Banbury Boxing Club Donation
We're proud to support our local community & this February we donated 3 pairs of competition gloves to Banbury Boxing Club to meet new standards & requirements & ensure upcoming & future events could be promoted.
A Positive & Safe Environment
Banbury Boxing Club is a 'not for profit' charitable club run by volunteers & supported by donations, grants & member subscriptions. Their goal is to offer affordable boxing classes in a safe environment & provide an opportunity for young people in the community to have a positive focus in life.
By providing a safe environment for males & females from the age of 9, Banbury Boxing Club is able to motivate, encourage regular exercise & promote a healthy lifestyle & diet.
But as a charitable club, donations are crucial to the day-to-day running of the club & ensuring equipment meets the strict standards required.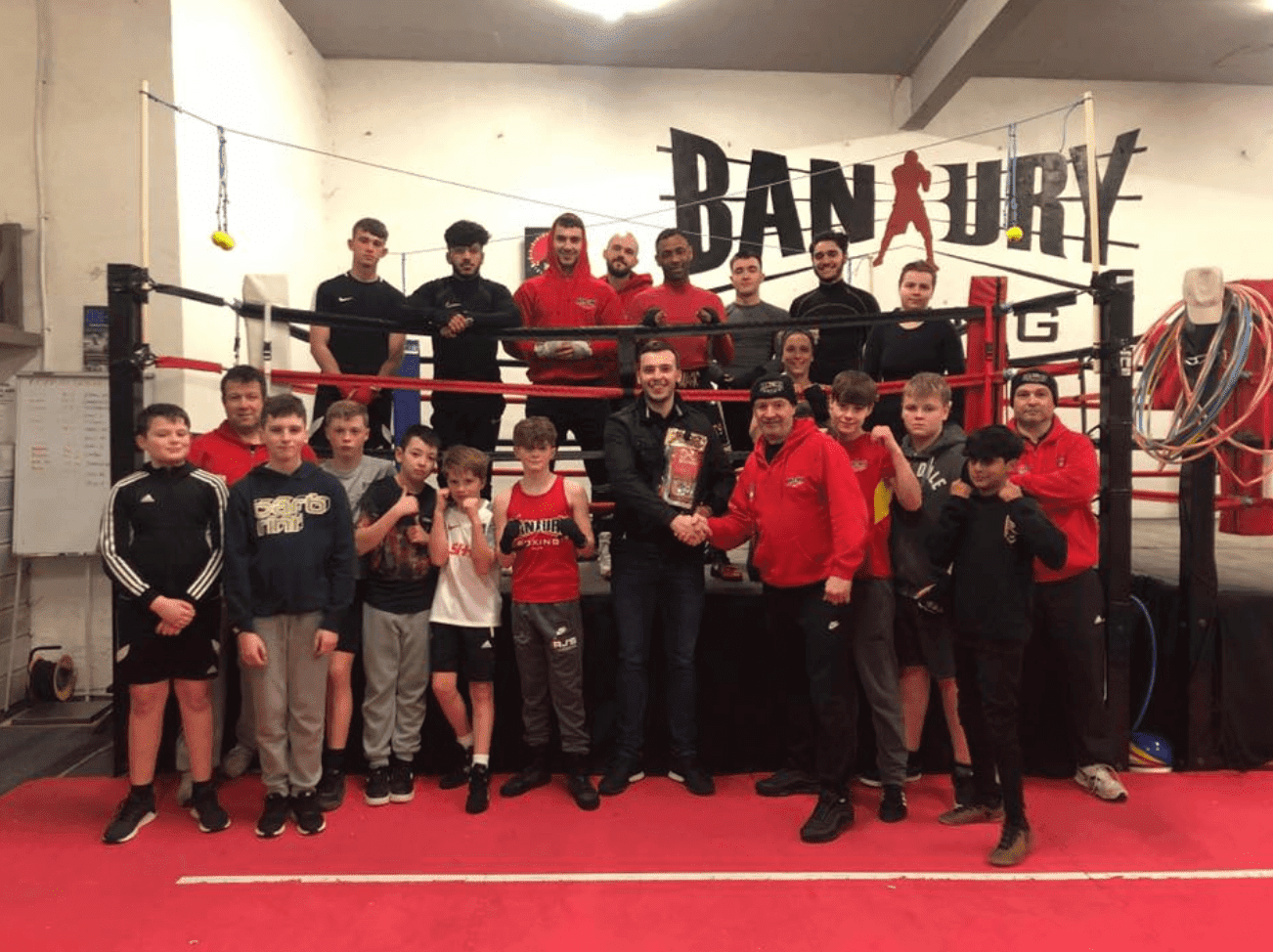 Competition Gloves
Banbury Boxing Club is affiliated with National Governing Body, England Boxing. All affiliated clubs must adhere to their rules & regulations to ensure the safety & welfare of members. Providing safe equipment that follows all standards & requirements is essential. This is why we were delighted to donate 3 pairs of competition gloves to Banbury Boxing Club.
"Continuous Support"
Discussing our donation, Banbury Boxing Club Coach & Treasurer, Danny Patterson said, "Thank you very much Ryan of LJ Construction Carpentry Contractors for the donation of competition boxing gloves which are required to enable us to host our up & coming & future boxing shows in Banbury.
"Generous donations like these go towards giving our boxers of all ages the best possible equipment to be able to train & compete within a safe environmental place. We really appreciate your continuous support."
Our Director, Ryan said, "Its great to be able to support these local upcoming boxers & their events. Danny & his team clearly live & breathe the club so it's good to be able to help!"
Supporting Our Local Community
We aim to be the carpentry contractor of choice for the best of UK national house builders specialising in medium to large-scale construction sites throughout central England, but our Banbury home is very important to us & we're delighted to support this local club & all the hard work they do for young people the community.